(NSFW, because Lil' Bow Wow has a potty mouth)
Is Lil' Bow Wow a particularly relevant celebrity? The answer would be an unequivocal no. However, my diet for the past week has consistent solely on the sweet delicious tears and misery of Atlanta Falcons fans.
[shopify embed_type="product" shop="off-the-monster-shop.myshopify.com" product_handle="super-bowl-g-o-a-t-tee-shirt" show="all"]
There is just something so satisfying in seeing these fans go from a euphoric state of cockiness to realizing that the greatest quarterback of all time is about rip their hearts out of their chest Dumb and Dumber style.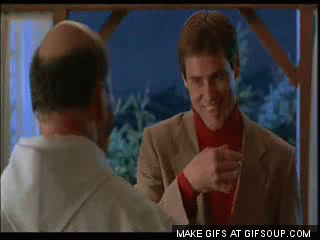 Also how in the world did Lil' Bow Wow afford such good seats to the Super Bowl? Those Like Mike royalty checks must still be rolling in big time. Also, apparently he now just goes by "Bow Wow"? Well too bad you're Lil' Bow Wow for life, can't just change your rap name because you're not 11 years old anymore.
Also, Lil' Bow Wow's friend can play for my team any day, slap a Patriots jersey on this guy and throw him up in the owners box next to Bobby and Jonathan Kraft. Match made in heaven.